Double Girder Overhead Cranes can also be called bridge cranes and eot cranes, which are cranes with a hoist or winch traveling along the bridge between parallel rails. They are designed to meet the medium to heavy industrial lifting requirements, the Overhead Crane is composed with Girder frame, Crane travel device, electrical device and the trolley with lifting and moving device.

◆Customized design base on GB/ISO/FEM/DIN/BS standards.
◆High efficient, with the work class: ISOA3-A7, FEM 1m-4m.
◆The frequency-converter can be installed.
◆Cabin control, remote control, pendant control can be equipped.
◆Inspection standard for load test: Dynamic/ Static load test 1.1 times/1.25 times.
◆Light duty & modular design.

Main structure
◆Main beam camber is (1 ~ 1.4) S / 1000, and the maximum camber position control in the middle of the range span 1/10.
◆Main beam used European FEM standard off-track box beam.
◆High quality carbon steel Q235B or Q345B(16Mn).
◆Bridge walkway adapt non-slip tread plate, thickness 3mm.
◆Use submerged arc welding in main welding line.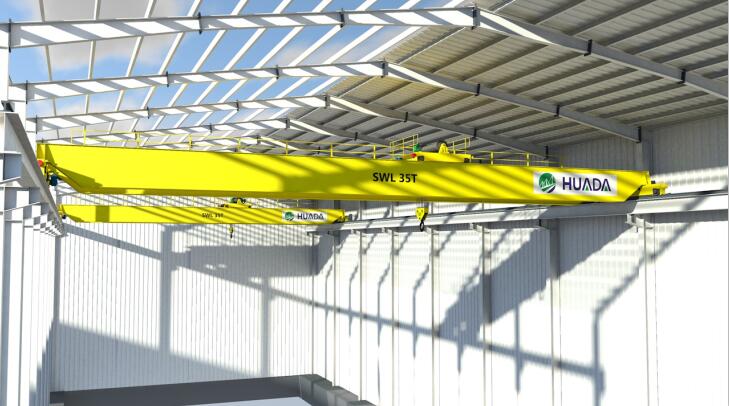 Lifting mechanism
◆Pulley block structure using double pulley arrangement, hook wobbling amplitude can be reduced, reducing the hook drift.
◆The lifting mechanism using frequency control system, starting and braking smoothly.
◆Hard toothed surface speed reducer is equipped.
Trolley travelling mechanism
◆Use independent driving system to drive trolleys intensively.
◆Wheel materials used ZG50SiMn, and advanced frequency hardening heat treatment.
The inner surface of the tread and the rim hardness (HB) ≥300 ~ 380
The minimum hardened layer depth (mm) 20
The minimum depth of the hardened layer hardness (HB) ≥260
◆Use serial-resistance or frequency control for stable travelling and accurate positioning.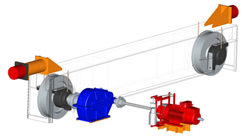 Electric System
◆High protection class IP54.
◆Using Frequency converter device or serial-resistance speed-regulation.
◆Module control speed, micro-speed and double speed are available.
◆Safety smooth slide wire, high conductivity, small pressure drop.
◆Have special access PE wire, all electrical devices dedicated line and PE line phase, a ground network.
◆Communications: Cab with a foot switch, the driver can send out alarm signals run by a foot switch.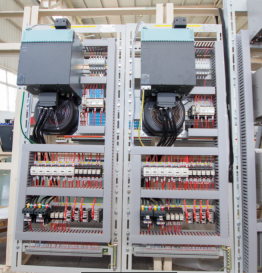 Double Girder Overhead Crane Main Specification