Double Girder Gantry Crane is mainly consisting of the gantry structure, lifting trolley and cross traveling mechanism, long traveling mechanism, cabin and electrical control system. The trolley can move horizontally on a pair of rails on the main girder. The girder can be box or trussed type in according to your working environment situation.

◆Customized design base on GB/ISO/FEM/DIN/BS standards.
◆High efficient, with the work class: ISOA5/A6, FEM 2m/3m.
◆The frequency-converter can be installed according to the user's requirements.
◆Cabin control, remote control, pendant control can be equipped.
◆Inspection standard for load test: Dynamic/ Static load test 1.1 times/1.25 times.
◆All Series Gantry Crane are designed to be fit into and deliver by 40 footer open top container.
Main structure
◆Double welded box girder
◆High quality carbon steel Q235B or Q345B(16Mn).
◆Buffer block and orbital cleaning device are equipped to end beams.
◆8.8&10.9 high strength bolt is used to connect.
Lifting mechanism
◆The lifting mechanism consists of motor, brake, coupling, reducer, reel, fixed pulley, wire rope, hook, etc.
◆The lifting mechanism using frequency control system, starting and braking smoothly.
◆Hard toothed surface speed reducer is equipped.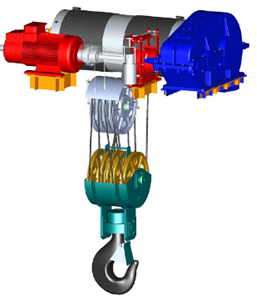 Trolley travelling mechanism
◆Wheel materials used ZG50SiMn, and advanced frequency hardening heat treatment.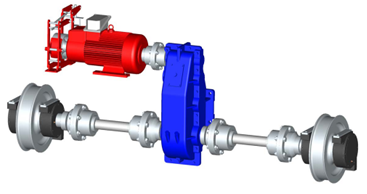 Electric System
◆High protection class IP54.
◆Using Frequency converter device or serial-resistance speed-regulation.
◆Module control speed, micro-speed and double speed are available.
◆Safety smooth slide wire, high conductivity, small pressure drop.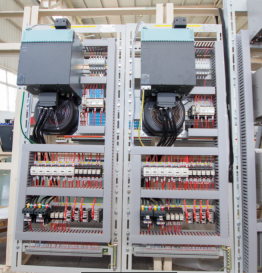 Protection devices
◆Speeding protection, zero pressure protection, the lightning protection.
◆Lifting weight limitation, height limitation, rail clamping devices.
◆Anti-collision, sound and light alarm devices.
◆Circuit self-test protection device is installed.
◆Each railing doors are safe electrical interlock.
Double Girder Gantry Crane Main Specification